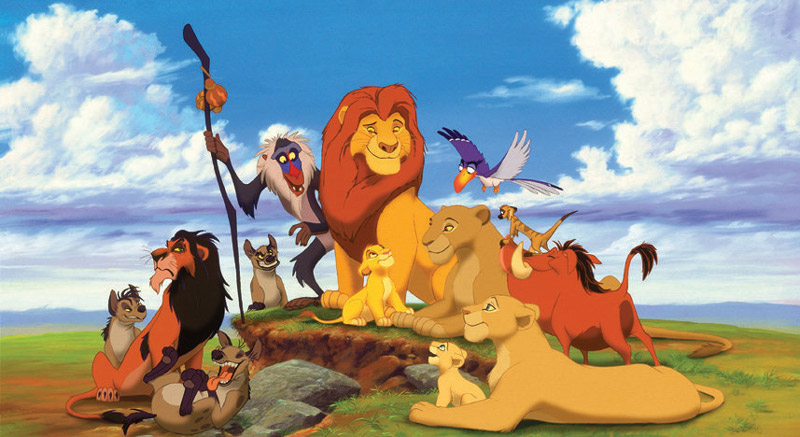 "Naaaaaaaaaaaaaaaaaaaaants ingonyamaaaaaaaaaaaa bagithi babaaa." I'm sure each and every American child has been wondering what that phrase has meant since The Lion King first conquered our hearts and minds in the summer of 1994. Well after all these years you finally have your answer. It's a Zulu phrase that translates to "There comes a lion." Shocker. Seventeen years of waiting and it's really that simple? Honestly, it may have been better had the words just been jibberish-in-the-style-of-Zulu. And that humming after those breathtaking opening lines? As you may have guessed, they're equally disappointing: "Sithi uhhmm ingonyama" translates to "Oh yes, it's a lion." What's next, do we find out the Simba was voiced by Ferris Bueller and JTT? Well, that's true too.
So why all this Lion King talk? Sometime between Cars 2 and Tangled, Disney decided to celebrate The Lion King's 17.25 year anniversary with a 2 week theatrical re-release in….[drumroll]….3D! This way the company can get 16 dollars a ticket enchant a whole new generation of children with its modern classic. Read the 5 things your preschool-aged self definitely didn't realize about Disney's last great non-Pixar film after the jump.
So there you have it, some somewhat interesting information on the greatest children's film of our time – besides Toy Story. The Lion King will be starting its 2 week run this Friday, September 16 nationwide (that probably means Providence Place, but then again, it's Providence Place).