As we entered, the first thing we noticed about Yan's Cuisine was the wonderfully familiar smell that wafted through our noses. We were instantly comforted by the aroma that almost all Chinese restaurants share – the hot and sticky scent of garlic, ginger, and sesame oil was reminiscent of family dinners at large, round tables with countless steaming-hot dishes scattered upon a Lazy Susan turntable. While the atmosphere at Yan's is definitely more modern (they even have their own personalized plates!), due to its college-town setting and young clientele, the environment still gave me a sense of nostalgia, and I knew immediately that we were in for a treat.
My friends and I made the decision to go to Yan's the day before as part of our quest to add some variety to our diets – and we really needed variety, since we'd been surviving on Andrews poké bowls and Ratty entreés for far too long. While we had originally intended to try their hot pot, we eventually decided to go for their regular menu, promising ourselves that we would return sometime to try the hot pot. (If you're itching to try it out, it's located on the restaurant's upstairs floor and has its own separate menu.)
Hearing glowing accounts of Yan's Americanized dishes left us more than a little cautious, but we soon learned that their menu is vast and can suit almost any taste. If you usually go for General Tso's chicken or crab rangoons, I am in no way qualified to judge your decisions, but I encourage you to branch out a bit and try something else, because there are so many enticing dishes on the menu. A special shoutout goes to the China Tongue section of the menu, which features more authentic Chinese dishes for experienced diners and adventurous novices alike.
The hardest part of the experience was choosing what to order – but, honestly, when you put four indecisive people at a table with a menu as extensive as Yan's, what can you expect? After much deliberation, we opted for several classics: scallion pancakes, eggplant in garlic sauce, double cooked pork, Chinese style dry string beans, and (of course) a large bowl of white rice to share.
While these were all delicious and satisfying, a clear favorite (the eggplant) emerged among us. We were all especially fond of its thick, sweet sauce, which had just a hint of spice, and noted how tasty it was over white rice. The Chinese style dry string beans were also a hit. While this is usually cooked with shredded pork, beef, or chicken, we chose to go meatless, and the dish was wonderfully flavorful even without the meat. These dishes were all served in sizable portions, and we left feeling content – and so very full.
If you go to Yan's, or any Chinese restaurant really, I recommend that you go with friends or family. In my opinion, while eating Chinese food from a takeout box in your own dorm room is nothing to be ashamed of (we all need some alone time, right?), eating Chinese food with others is so much better. After all, dim sum, hot pot, and Chinese set dinners are fundamentally group activities, and why should your weekend dinner at Yan's be any different?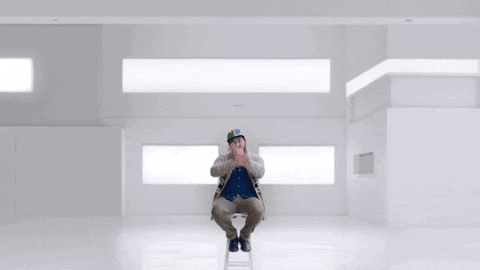 Debating with your friends about the differences in Chinese restaurant rice containers on the East and West Coasts over bites of scallion pancake is an experience not to be missed out on (side note: clearly the red plastic rice container is superior). Thanks for a great dinner, Yan's – we'll be sure to come back soon!