Fellow Brunonians, the time has come for everyone's favorite weekend of the semester: Halloweekend. And that means it's time to start thinking about Halloween costumes. Well, actually, the time came about a week ago–so you're starting to run out of time. But fear not, we're here to help with costume inspo for every type of Halloween partygoer.
If you're feeling lazy:
If you're not about to blow money on something you're only going to wear once and don't want to spend more than five minutes getting ready, we can help you make due with what you already have in your closet. Throw on a pair of jeans and a flannel and you're an instant lumberjack! Wear some dark reds and black (and maybe a touch of red lipstick?) and you're a lazygirl vampire. And since you're a Brown student, you probably already have everything you need for a hippie costume! Ripped or flared jeans, tie-dye, florals, and Birkenstocks will do the trick.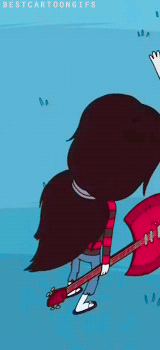 If you're what the kids call ~extra~:
You're not about to go unnoticed this halloweekend, that's for sure… You either want to show a little (or a lot) of skin in an over-the-top cop or firefighter costume–or shine bright in a glitzy angel or devil costume. Or you can just take a page out of the Mean Girls handbook by wearing lingerie with animal ears–I won't judge.
If you roll with a squad:
You'll wear a group costume or no costume at all, so you better make sure to get a bomb costume for you and your whole squad. For a super easy Hogwarts costume, you and your friends can wear pleated skirts/black pants, sweaters, button-down shirts, and ties. If you think Harry Potter costumes are a bit played out, why not go as your favorite Pokémon characters or as the Scooby Doo gang?
If you really don't give a f*ck:
If you don't care how you look on Halloween and just want to be funny and/or clever, this weekend seems like a time to break out a unicorn onesie or full Frankenstein makeup. If you're the friend who isn't scared to actually be scary on Halloween, go big and be Pennywise from It. But if you really don't care about Halloween in general or are ~too cool~ to put effort into a costume, you might as well just slap a name tag on your shirt and call it a day.
If you live for Halloween:
You're going all-out with your costume this year (and every year). You've been planning an obscure costume since last Halloween and are probably forcing all of your friends to join in on your wacky idea. You've bought enough makeup and facepaint to last you and all of your friends for the next three Halloweens, and you probably don't want or need any Halloween costume advice. Actually, you should be writing this article–not reading it.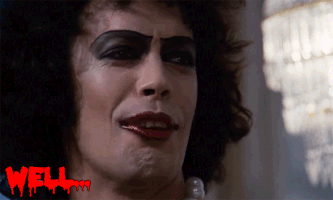 If you're looking for a classic:
You probably went as a black cat or a witch last year because it's so easy and just so ~Halloween~.  I bet as a kid you threw a sheet over your head, cut out holes for your eyes, and called yourself a ghost. But this year, why don't you update your classic (read:#basic) costumes and bring back the skeletons, pirates, and mummies?