Halloween is over now, but the Halloween spirit lives on. Like many of you out there, my spirits dip during the interlude between October (month of Halloween) and December (month of Christmas) – November is a trash month and everyone knows it. Thanksgiving, as great as it is, simply doesn't carry the same cultural clout as Halloween and Christmas.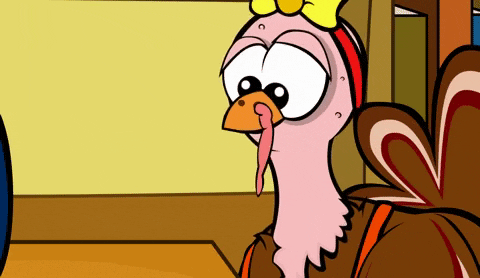 There are few Thanksgiving songs, and none of them are noteworthy enough that you could think of one without having to Google "thanksgiving songs". There aren't really Thanksgiving decorations, either (unless you're a Thanksgiving fanatic and/or a middle-aged suburban parent). Thanksgiving doesn't have the power to reinvigorate me during the long month of November, fraught with midterms and inconsistent weather as it is.
But Halloween can live on until Thanksgiving to make up for that. In my book, the spirit of Halloween persists until Thanksgiving, and then everything after Thanksgiving is Christmas.
In order to keep the Halloween vibe alive for this next month, I've made a playlist of songs which (at least to me) embody Halloween's spirit. Though many are Halloween themed, not all of them are. Many of the songs are just songs with deep voices, spooky noises, and thrilling guitars. Enjoy, and stay spooky.